Machine Gun Gardener
Machine Gun Gardener Launches Horde Mode, An Upgrade System, And An Ending
---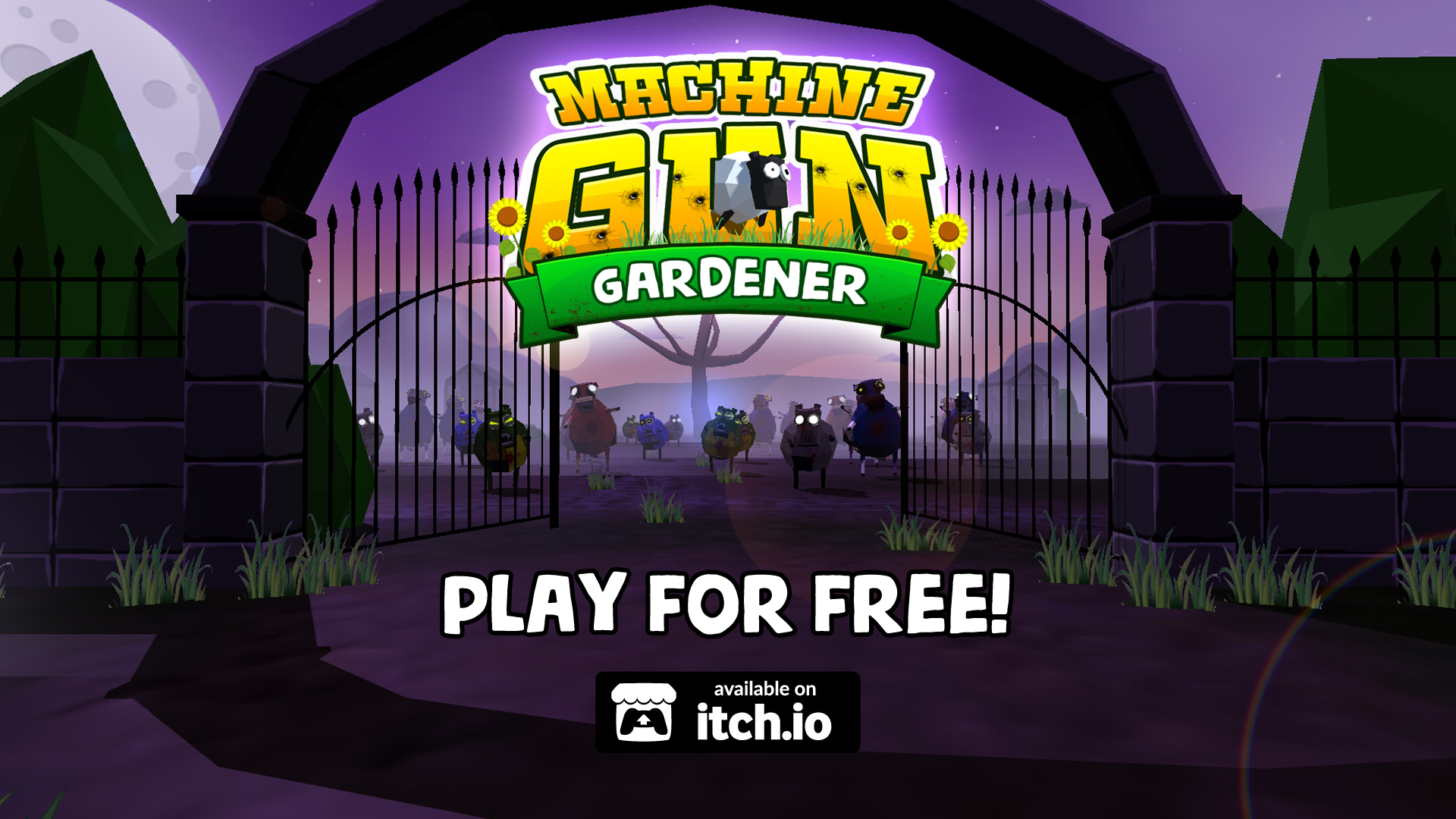 Feb 5, 2021 - Machine Gun Gardener, an arcade style, single player, endless, defense-like wave shooter gets three major updates today: Horde Mode, an upgrade system, and a conclusion to the game if you can stop the horde. These updates bring more depth and replayability to the game, giving players something new to discover, unlock and experience.

Horde Mode is a brand new mode set in an old church cemetery at night. Players must use every weapon at their disposal to take on hordes of animal zombies by defending select building entrances marked by lit windows. Although similar to the original garden defense mode, Horde Mode introduces a player health meter where they must defend themselves as well. Unlike the original mode, instead of an endless timer, the player is timed and must last until the clock reaches zero to complete the mode.
Players will have a hard time completing Horde Mode if they haven't upgraded their performance and weapons. This feature requires the player to complete small challenges to unlock upgrades. Challenges range from collecting hidden stars to discovering new locations to eliminating enemies in a specific way.
Finish Horde Mode to unlock an ending sequence that may be setting the game up for a sequel.
See the trailer here: