Machine Gun Gardener
Machine Gun Gardener Gets Controller Support!
---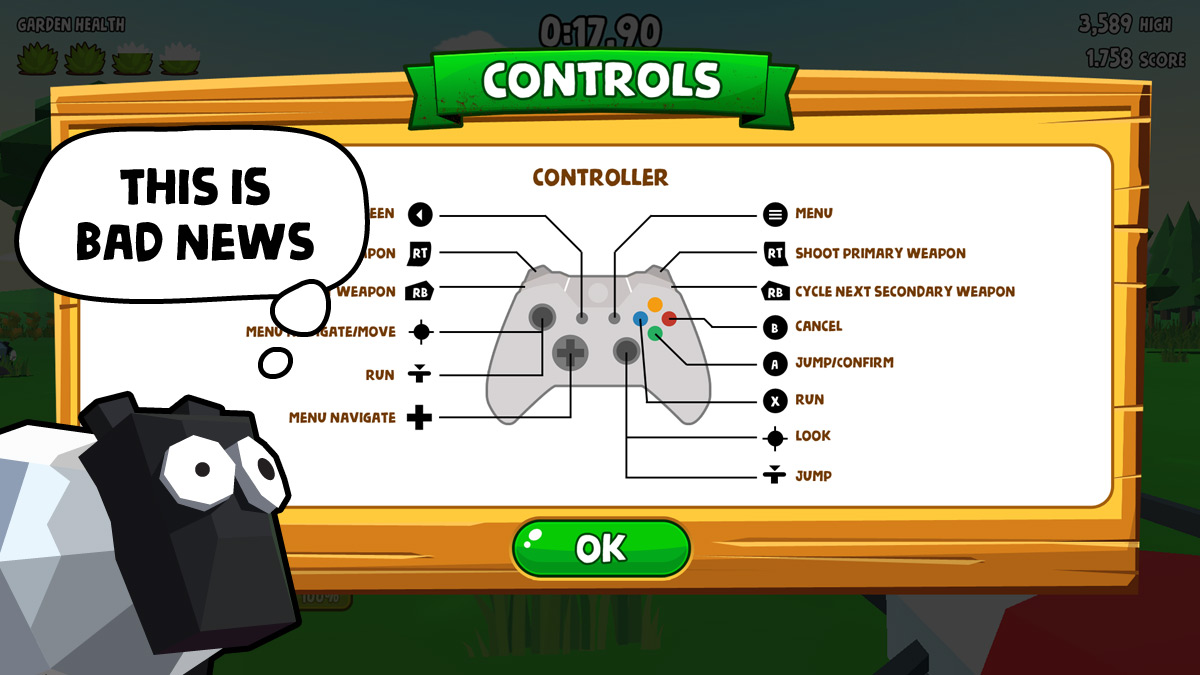 As of September 1, 2021, Machine Gun Gardener gets a resolution increase from 960x540 to 1920x1080 full HD. With the new update, the overall package is half of the original size thanks to an optimization overhaul on all images.
Standard joystick support has been added allowing players to have the option of using a keyboard and mouse or their favorite controller in this new release.